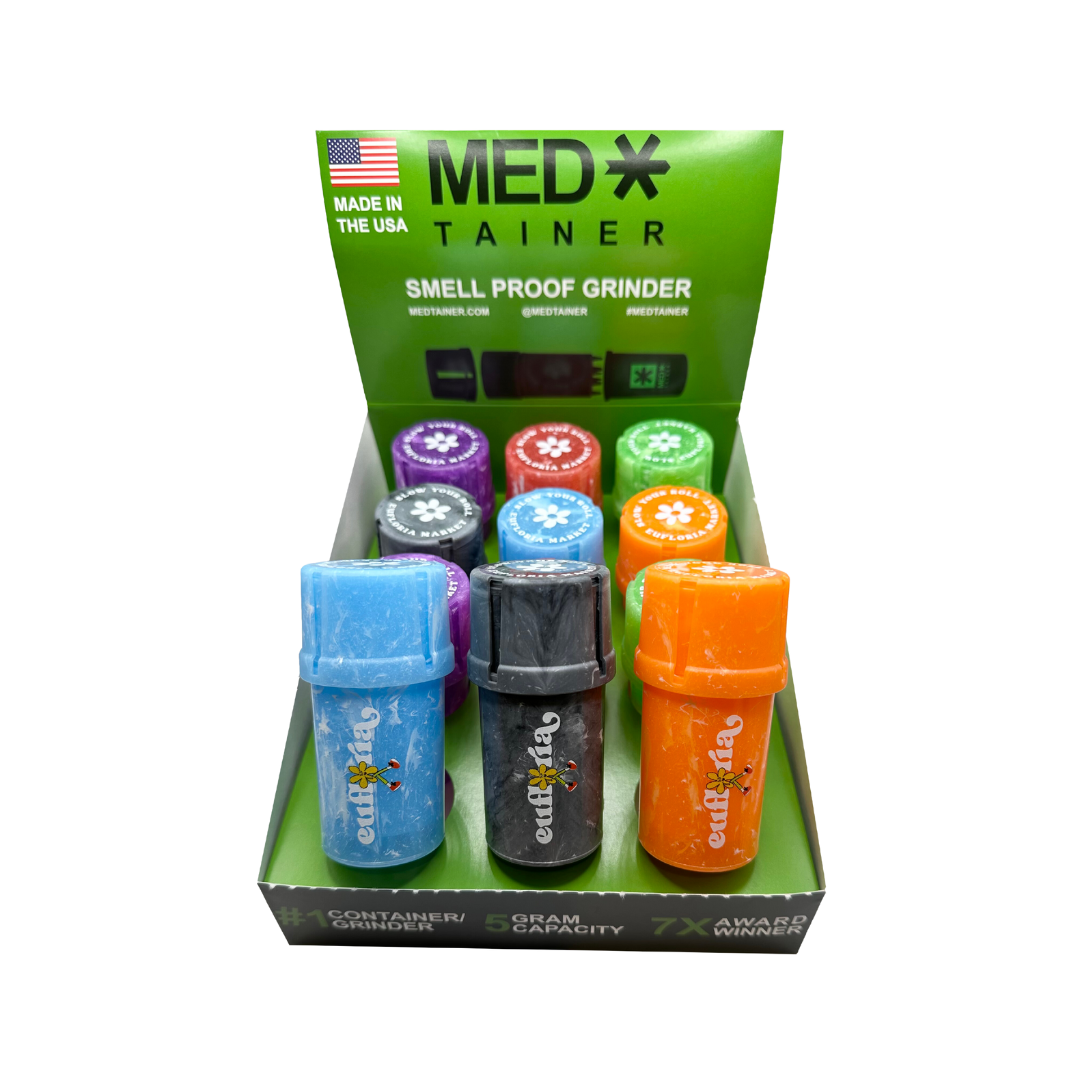 Eufloria Market Marble Medtainer
Eufloria Market x Medtainer official collab
Grind in style and slow your roll with our marble medtainer.
Air Tight
Water Tight
Medical Grade Plastic
Smell-proof medical grade container Features built-in grinder
Store. Grind, Pour
1.6 x 1.5 x 3.6 inches
Use rows to highlight unique features,
sizing information,
or other sales information.
Slow your roll
We are your stoned friend with the flowers next door, plus some really fun and cool smoke stuff, ready to roll out a good time.