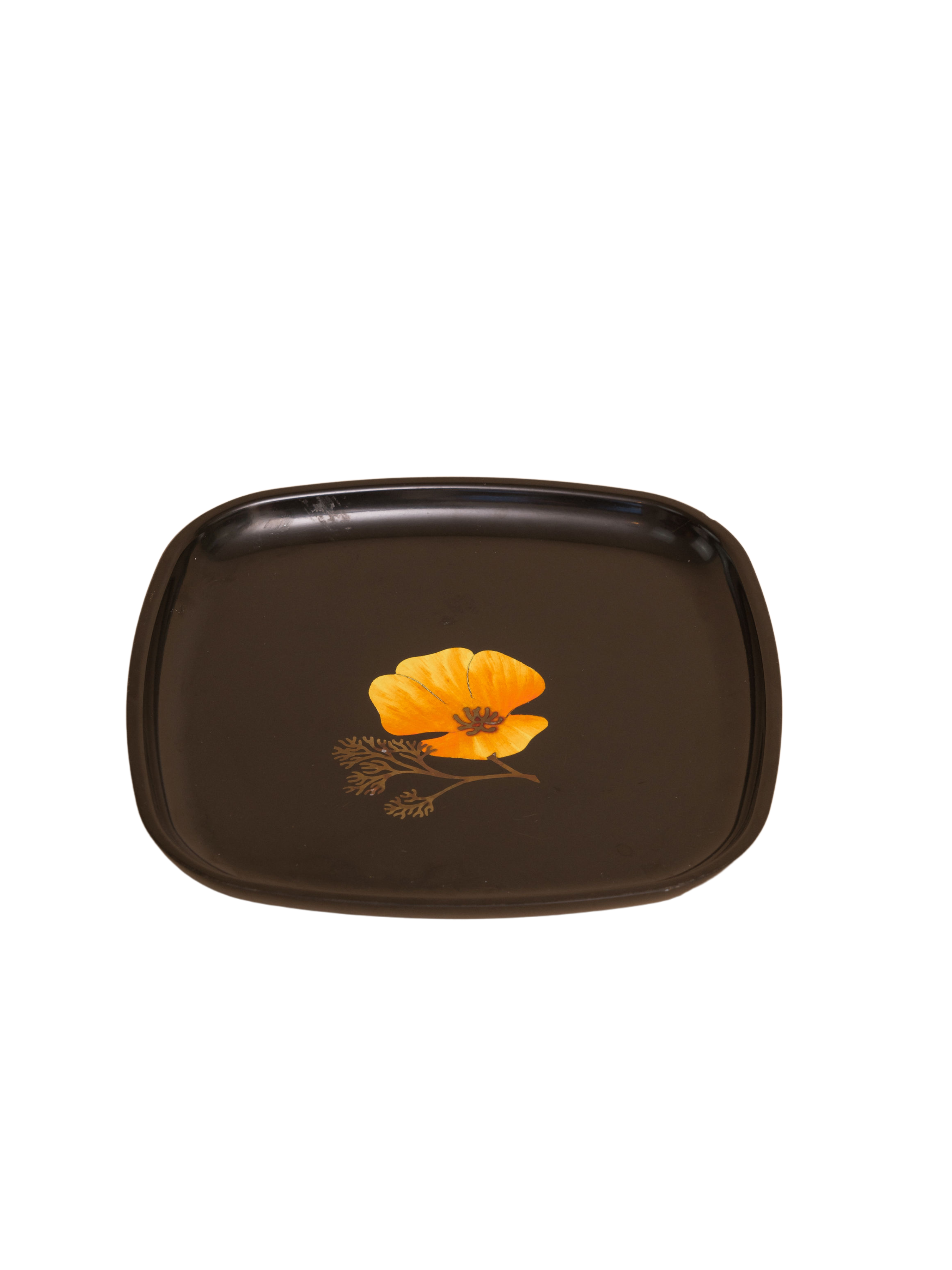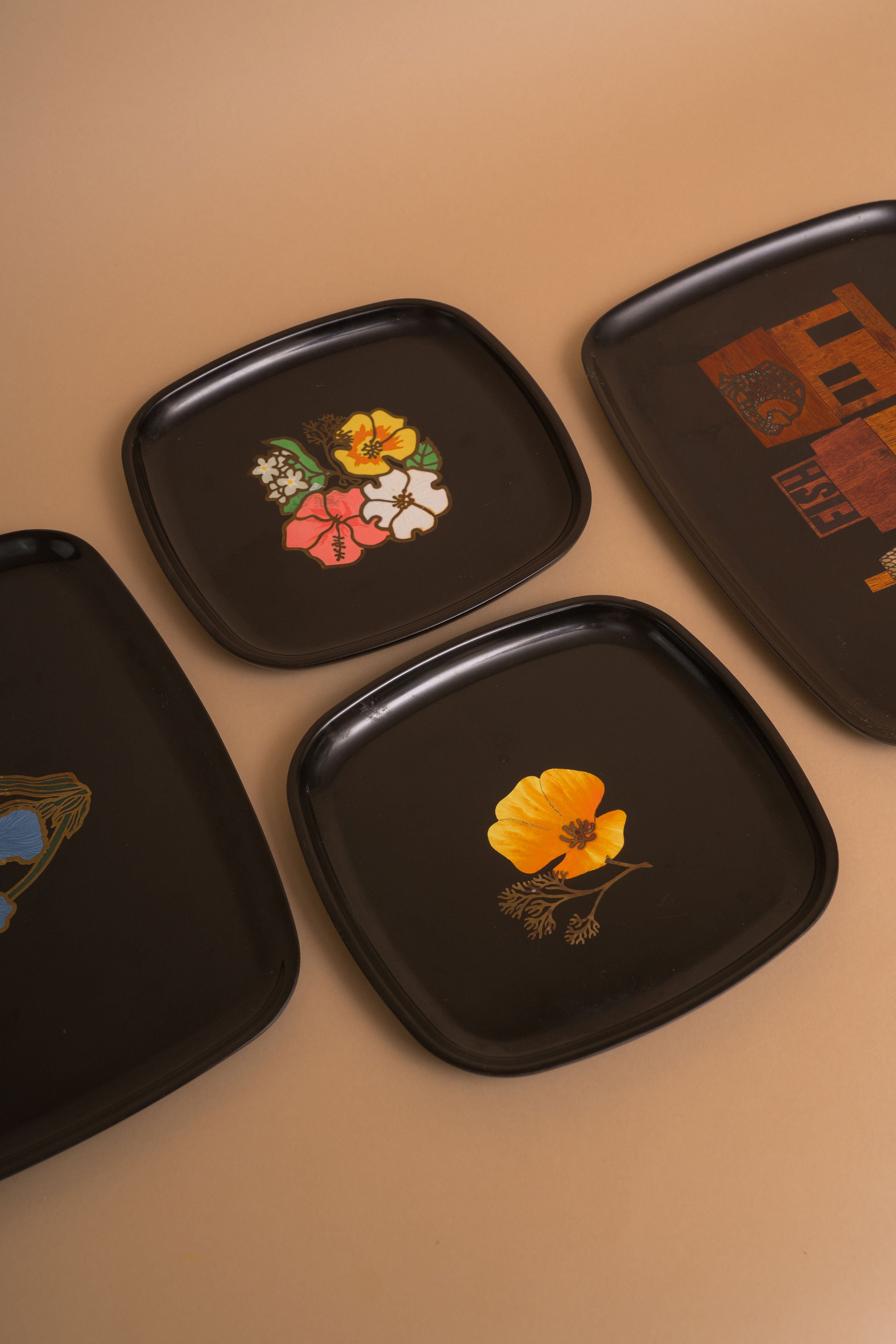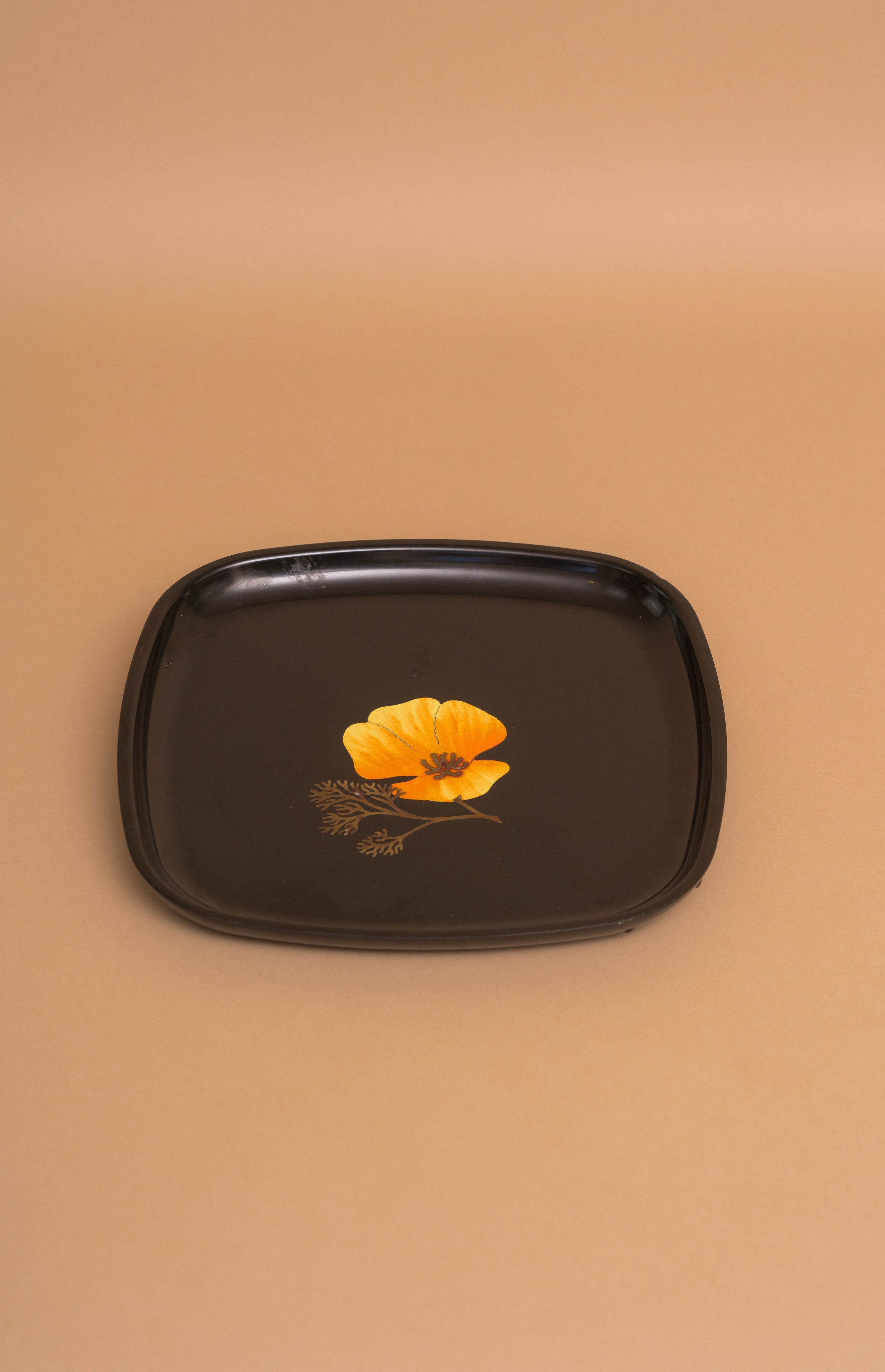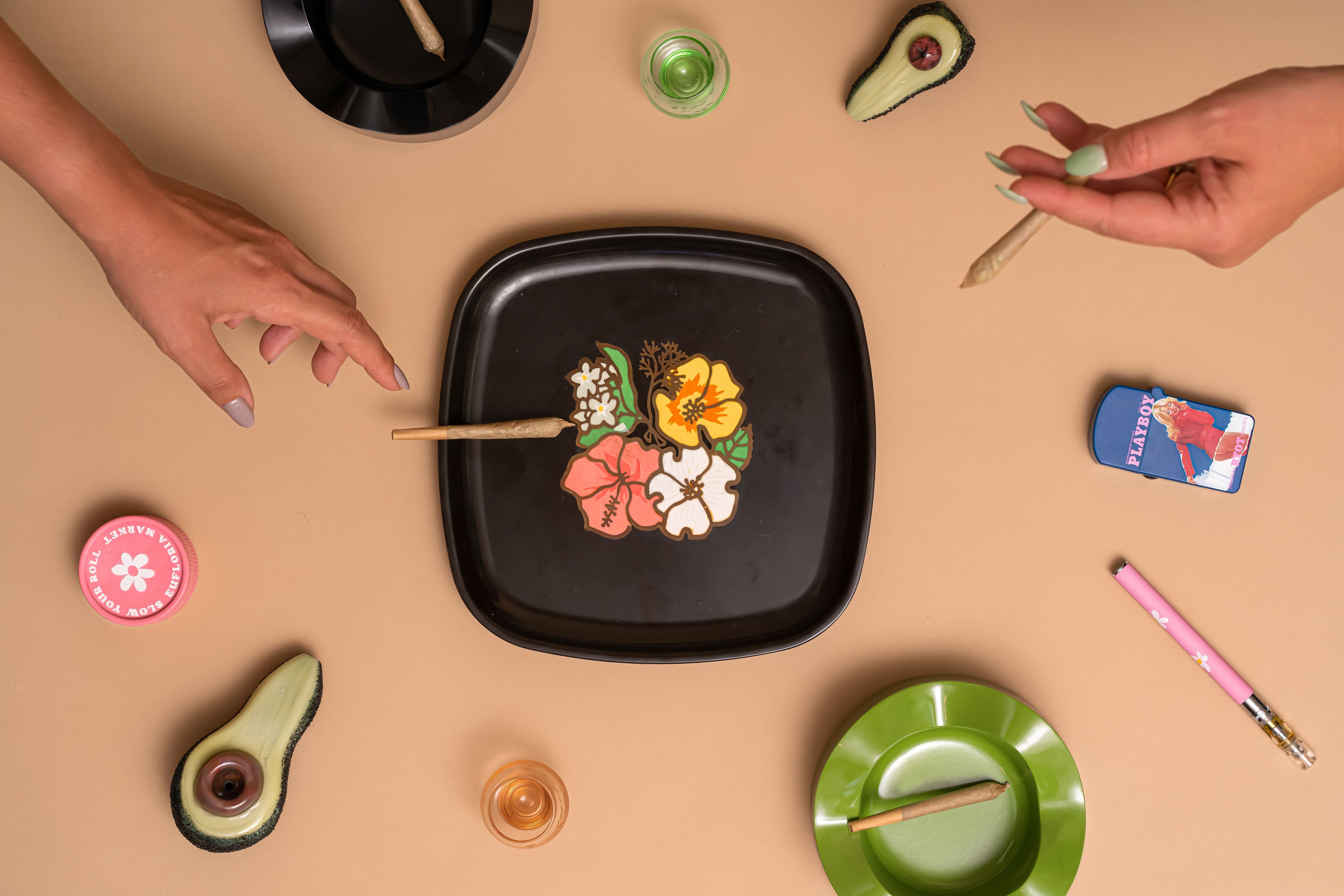 Small Mid Century Yellow Floral tray
Decorative yellow floral vintage tray from 1960 by Couroc of Monterey California. Couroc serving pieces are cherished gifts because of their variety and beauty of design. Hand inlaid by master craftsmen, shells, coins, woods, and metals are fused into satin black phenolic. They are impervious to alchohol and boiling water. Wash with mild soap and water. 
Make every day more beautiful with our Mid Century Floral Tray! This charming little tray is the perfect way to add a splash of sunshine to your home. The cheerful yellow color and intricate floral pattern give this piece a timeless look that's sure to be the highlight of any room.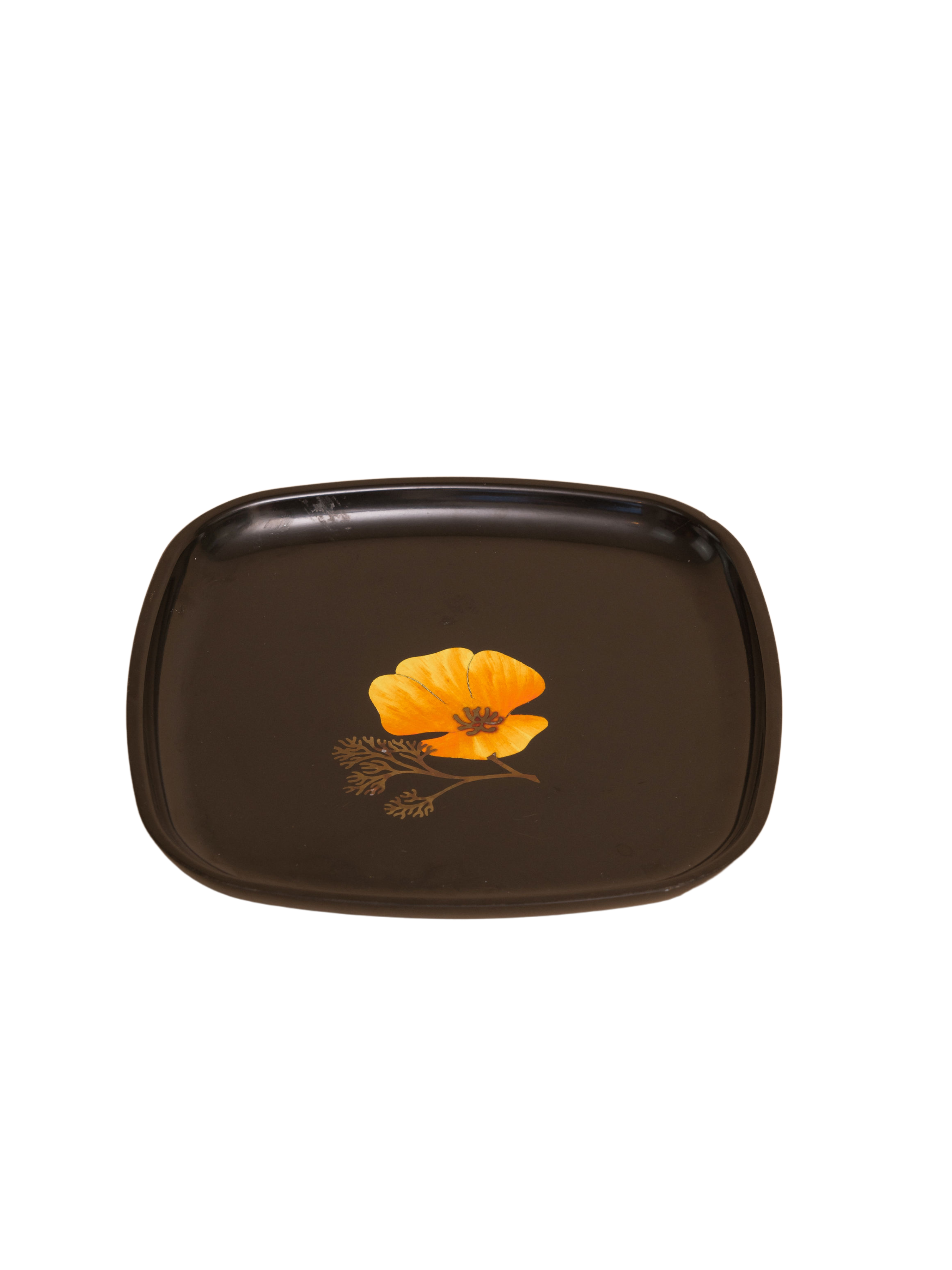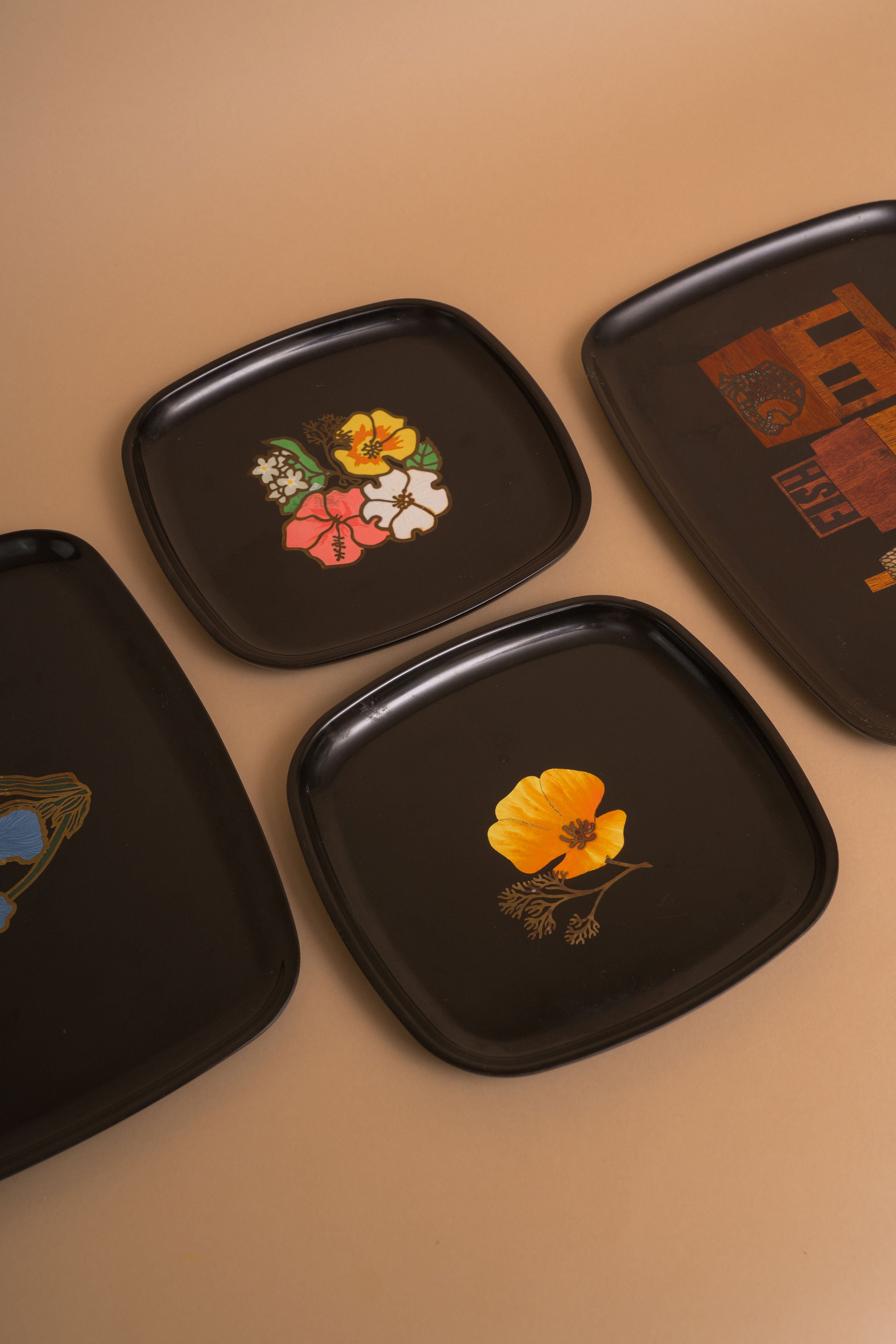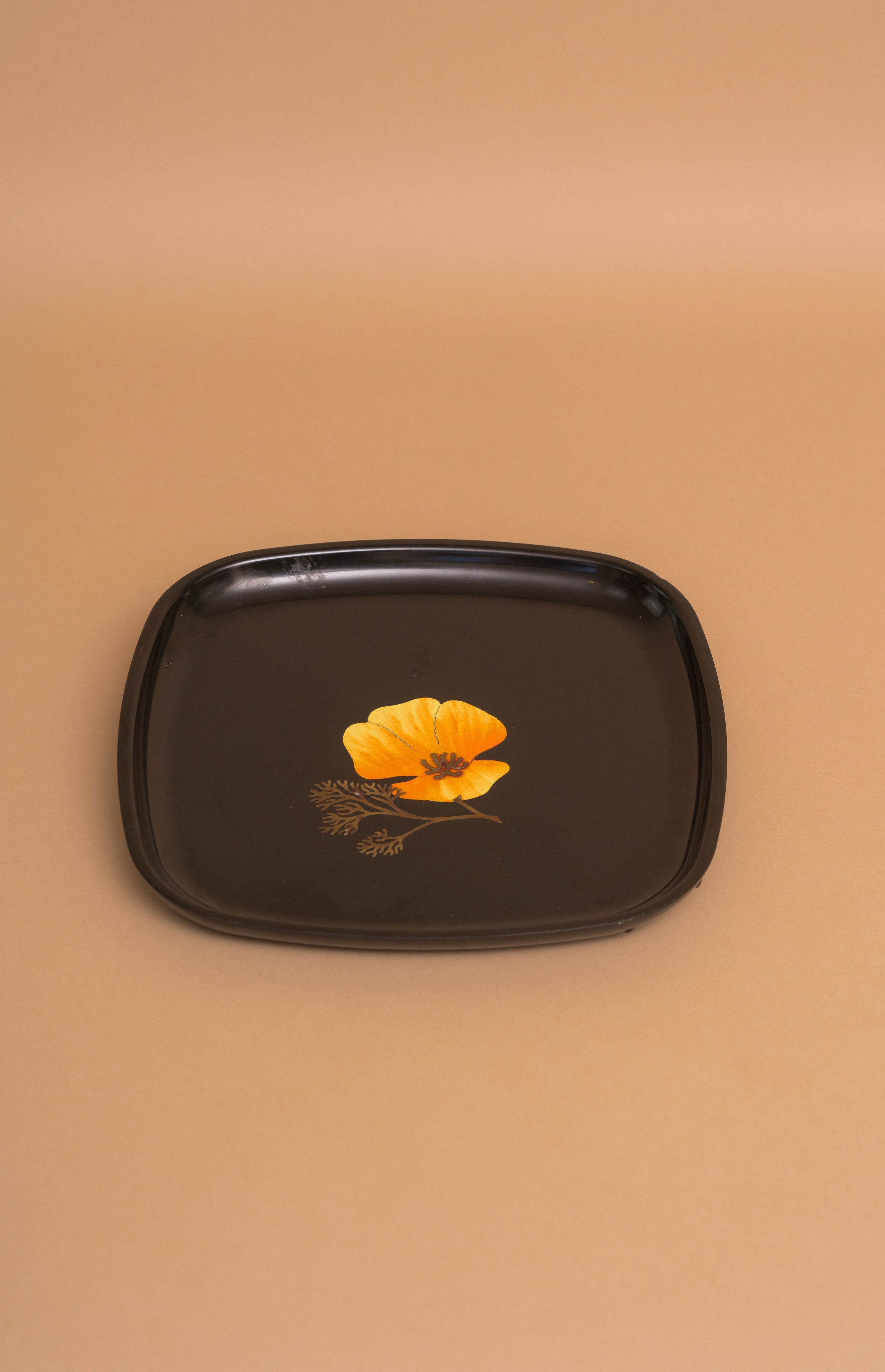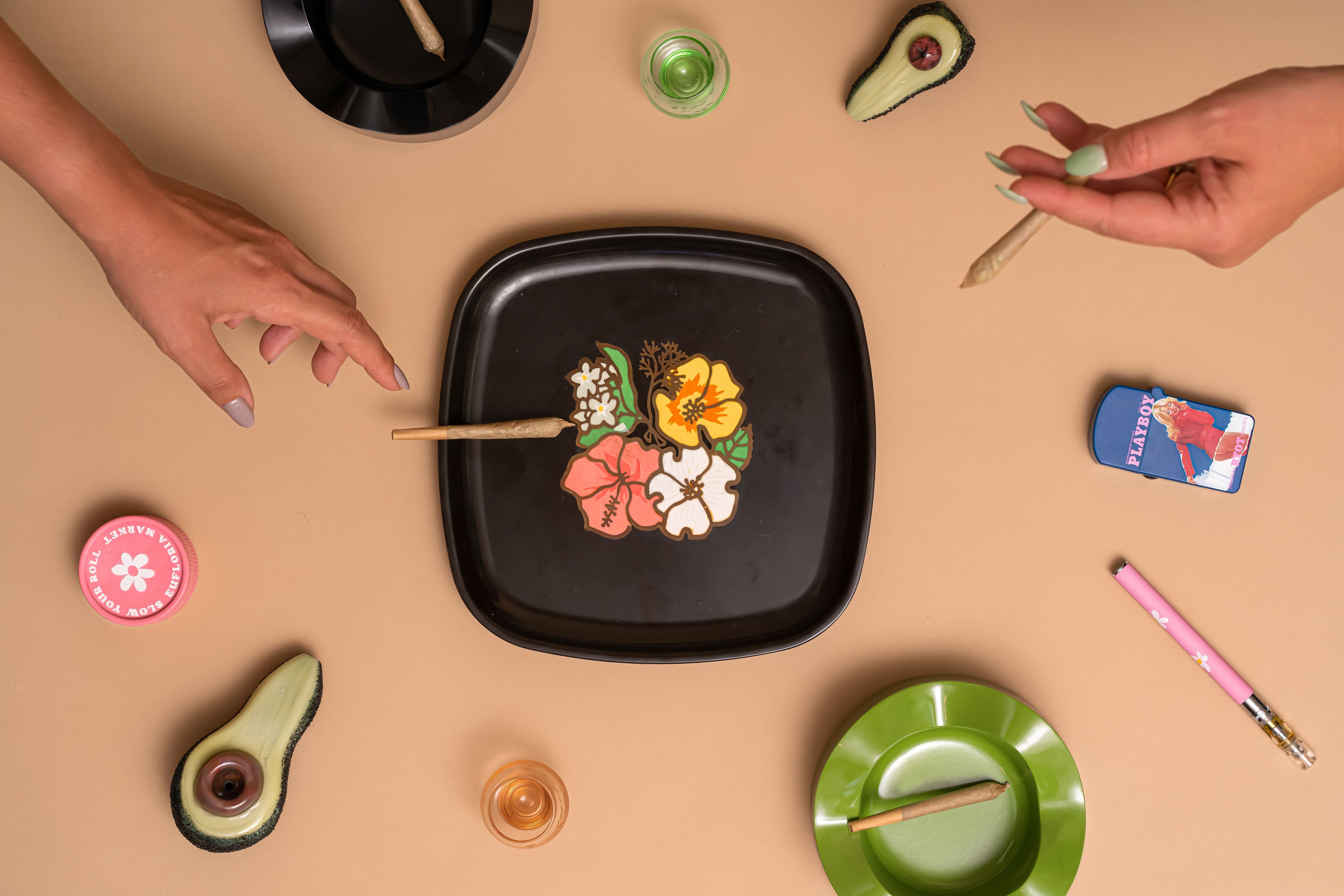 • Dimension: 8.5H X 8.5 W X.75 D
Use rows to highlight unique features,
sizing information,
or other sales information.
Slow your roll
We are your stoned friend with the flowers next door, plus some really fun and cool smoke stuff, ready to roll out a good time.