An Interview with Emily Eizen Pt. 2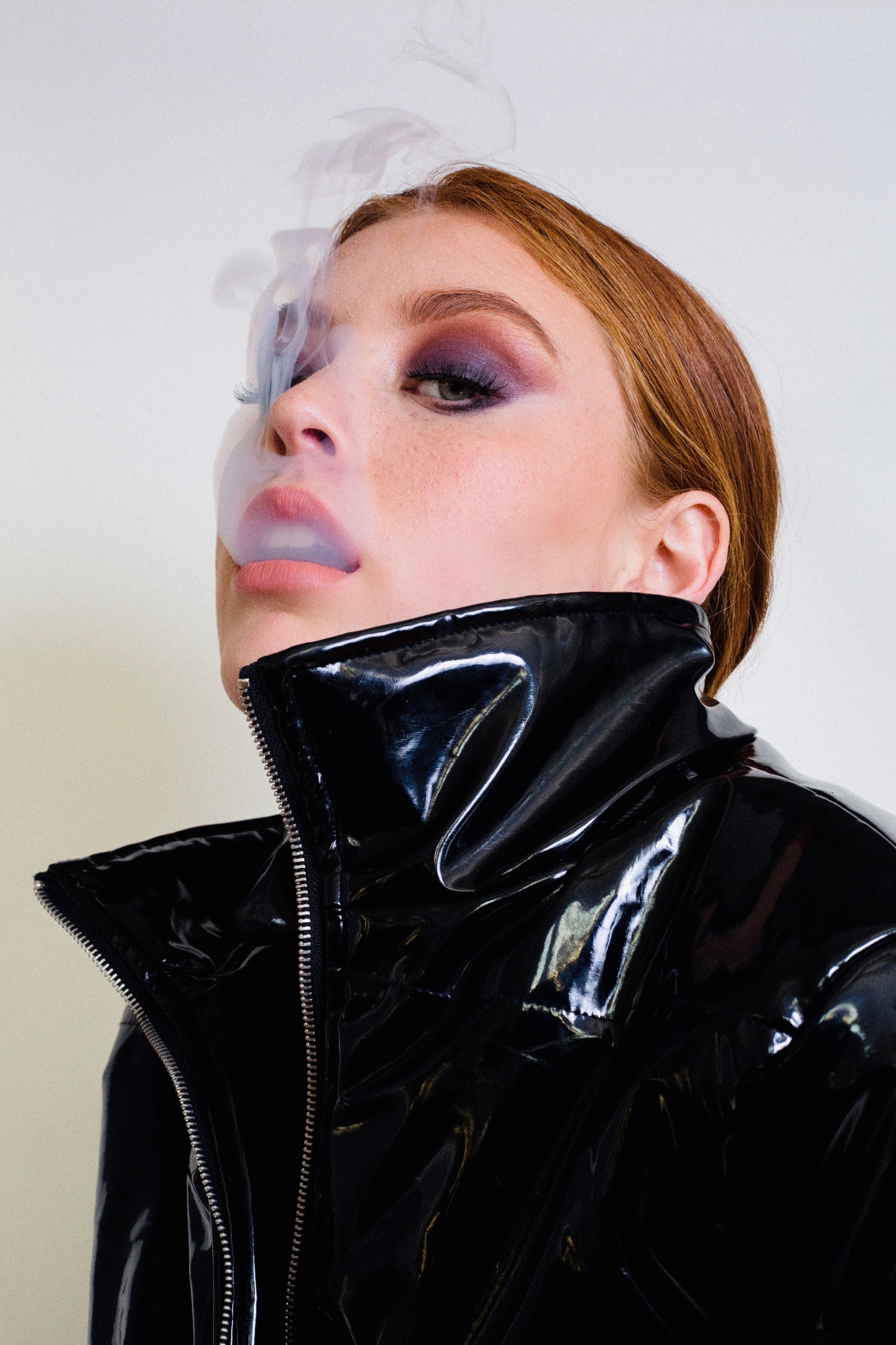 This week, we talked with photographer, painter, sculptor, model, designer, and cannabis advocate Emily Eizen about her favorite form of creative expression, her most important campaign to date, and her experience working with cannabis icons Cheech & Chong.
KP: What is it about the ritual of smoking weed that you like the most?
EE: It's very comforting. When I smoke, I feel like a more enhanced version of myself, or that it brings out an inner slay. That's what I like about it. And I think as a cannabis smoker there's something about the ritual of how it crackles and how the smoke comes out. It's almost like ASMR or something. It tickles your brain in just the right way.
KP: Yeah totally. For me, I feel like it lowers those judgments of myself and everything else. So, for a Virgo like you, maybe it allows you to step into another space where you're not so judgmental of yourself or stressed and you're kind of just like vibing. 
EE: Exactly. You said it better than me.
KP: Are you a "wake and bake" girlie? Do you like to smoke at a certain time of day?
EE: Sometimes. Like I said, if I don't have anything too technical to do, like make calls, then yeah.
KP: Is there something that you especially like to do when you smoke? For me, it's cleaning. Like, I want to clean and organize everything.
EE: I'm like that too. I mean obviously, I like creating art and doing something meditative like that. I mean, I also love to watch TV. I love my shows.
KP: What're you watching?
EE: I mean I'm a huge drag race fan. I actually went to this event at the Beverly Center over the weekend and they had Sasha Colby who won last season do a performance, which was so cool–I took pictures of her. And shout out to my sister Laganja Estranja. She was on season 6 and her thing was weed. She's been such a pioneer and an advocate.
KP: That's awesome that you've had the opportunity to shoot them. Who would you like to work with, in the cannabis or activist industry that you haven't yet?
EE: Oh God, that's such a hard question. I mean, if we're shooting shots, Lady Gaga. She's my ultimate icon, so if she's available and wants to do a photoshoot I would love to. On a more realistic level, or something that I feel could genuinely happen is someone like Snoop Dogg. I mean I've already shot big cannabis people. My main goal is to shoot amazing editorial photography for magazines. So whoever comes with the right opportunity. I mean RuPaul, I would love to work with Seth Rogen and Houseplant, I think they're really cool brands. Rihanna, you know just the icons.
KP: Your cover for California Leaf Magazine with Cheech and Chong was amazing. How was that experience for you?
EE: It was such an incredible opportunity to be able to bring two people that are so influential back together. This is kind of their comeback era as a duo. I mean it was a pretty big responsibility in terms of how I want people to see them in today's culture. And it had a lot to do with the styling, which was incredible. I really just wanted to bring them into a modern era and they were super down and we're really great to work with.
And they're so funny. I had to warm them up a bit, but once I got them going it was great. They're just like their characters, they have this back-and-forth banter with each other. And to be able to see that so naturally and capture it was amazing. I just said that I want these to be iconic images of them, just as iconic as them sitting in their car in the movie. 
KP: Yeah, the images were amazing. It seemed like such an incredible opportunity.
EE: Yeah, when I got the call I was so excited.
KP: So, you're a painter, sculptor, photographer, and model (we're impressed, to say the least), but if you had to choose just one way to express yourself what would it be and why?
EE: I don't know, it's really hard to choose between painting and photography. Painting is so simple. Like, if I could only bring only one thing on a desert island, I could paint. Photography comes with so much other stuff. You can't just have a camera, there's so much mixed media in my photography that I'm like OK well that's already like 4 things I'd need. So if I had to choose, I guess it'd be painting. I feel like painting is more accessible. But it's really hard to pick just one. It's like picking a body part. What body part would you rather keep your eye, brain, or mouth?
KP: I know, that does seem like a pretty tough question to answer now that I think about it. Okay, so back to the easy stuff, what's your favorite way to get high?
EE: Well I'm a joint smoker so I love pre-rolls and I love cones. I'm not an edible person. it's about the ritual for me. If I had to choose one, it would definitely be joints and pre-rolls.
KP: So, if you had to be on a desert island you'd want cones and a paintbrush?
EE: Yeah, exactly.
KP: Noted. Well, I just have one final question for you today. What campaign are you most proud of and why? 
EE: I did a campaign last year with a brand called House of Wise and in collaboration with Last Prisoner Project, where I designed packaging for their limited-edition gummy line, and all the proceeds went to Sean and Eboni Worsley. Sean was a Purple Heart Veteran who was arrested after using cannabis for PTSD and his whole life and his whole family's lives were impacted. 
So I think campaigns where I can make the most impact because I'm so privileged to be able to openly speak about cannabis and make it a career path for myself, are the most important. It was really cool to hear their story and meet him and shoot with him. Learning about what other people go through and trying to help is really important to me. So yeah I think that's a campaign that was very important for me.
KP: Wow, yeah that sounds pretty powerful. Thank you for sharing Emily. I really appreciate your time today. Thank you so much!
EE: Of course, thank you!
-
Emily Eizen is a cannabis advocate and multimedia artist working in the mediums of painting, sculpture, photography, modeling, and home décor.
Learn more about the Worsley family
here.