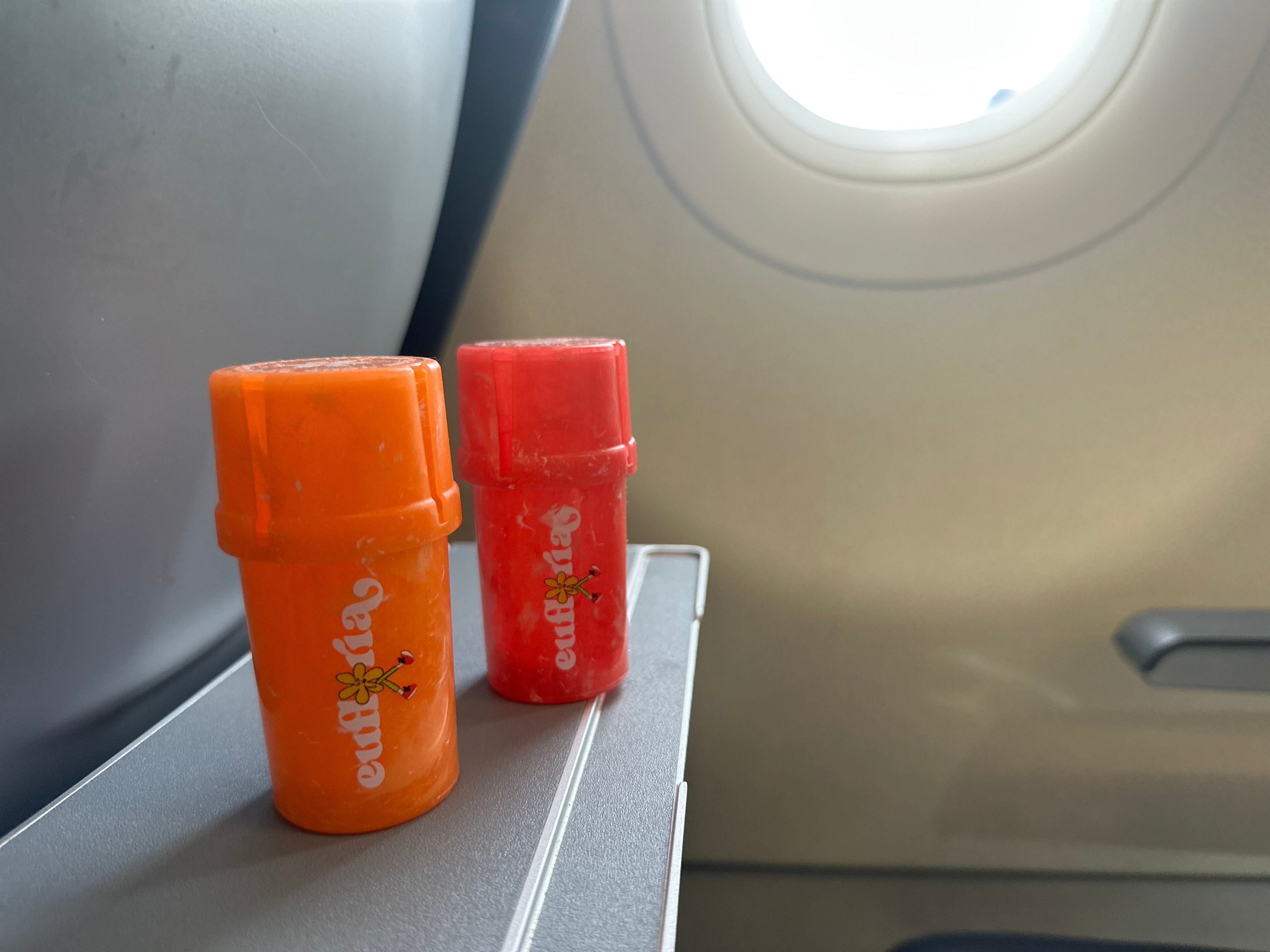 Whether you're heading out west for a cheeky summer getaway or planning the perfect staycation at home with your boo, we've got your weedy travel needs covered. 
If there's one thing we're serious about at Eufloria (and trust us, we're a serious bunch), it's never leaving home without our flower friends. And since summer is upon us and travel season is in full swing, we're dedicating this issue – the travel issue – to our favorite Eufloria Travel Essentials. 
The Product: The Eufloria Market Hemp Grinder: The perfect lightweight tool for when you're at home or on the go.
The Perks: Biodegradable, Easy to clean wherever, whenever, or dispose of after use 
The Product: Eufloria Market Marble Medtainer: Our #1 travel essential, so you can grind your flower now and store it for later.
The Perks: Odor Free, Water-resistant, 2-in-1 grinder & storage container
The Product: The Eufloria Market 510 Vape Battery: Our sleek vape battery pack fits in almost any pocket, bag, or purse and lasts for hours and hours.
The Perks: Lightweight, Discreet, Adjustable wattage and voltage controls, Long-Lasting power, & lastly VERY, VERY CUTE
The Product: Our Eufloria Market Pre-Rolled Cones: The perfect roll every time
The Perks: Fits in your back pocket + Creates a seamlessly rolled joint for that perfect puff.
Our Eufloria Travel Essentials make the perfect grab-and-go travel pack. Choose one or mix-and-match to create your custom kit, that you'll never want to leave home without.