Founder Spotlight: Zoe's Morning Routine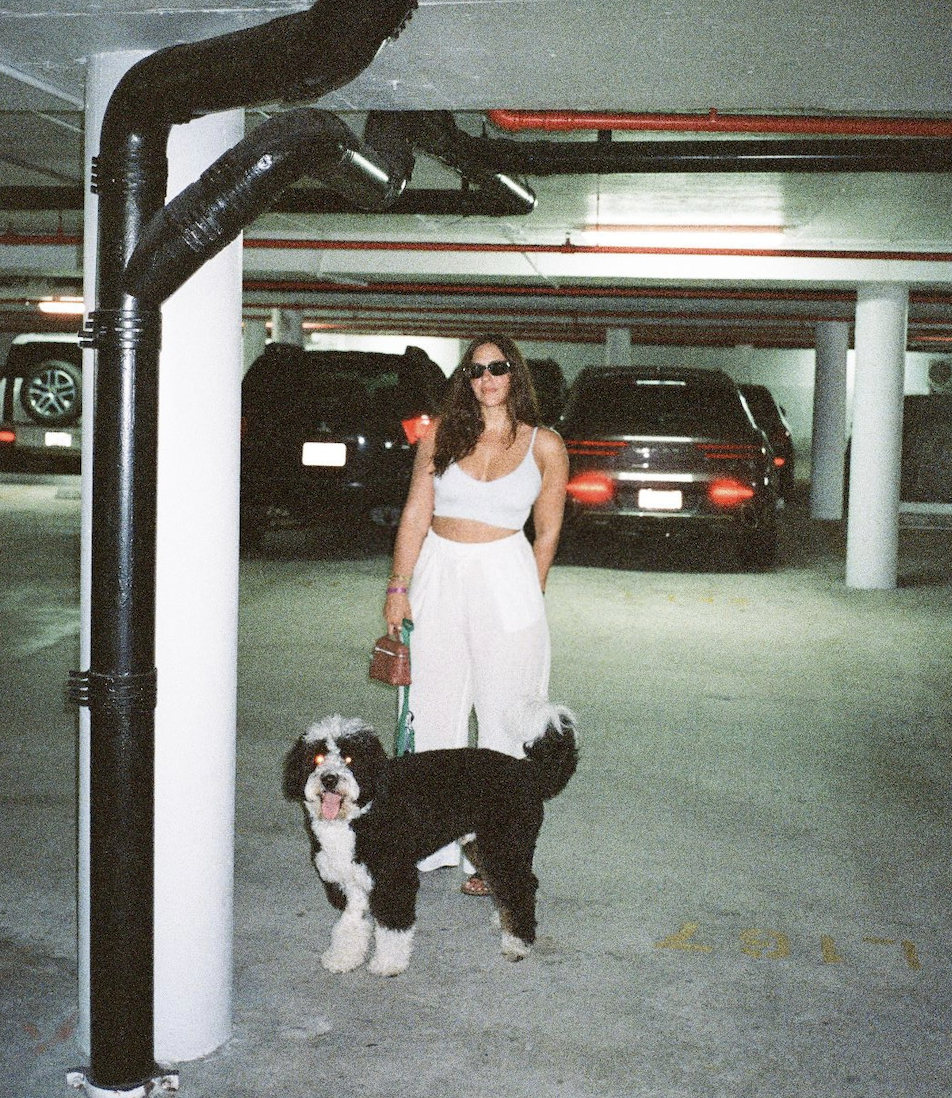 Have you ever wondered how Eufloria co-founder Zoe Berman starts her morning? Well, wonder no more! This week, we sat down with Zoe and talked to her about her morning routine, her very cute dog Ralph and the importance of incorporating healthy habits in her day-to-day.
KP: What time do you wake up in the morning? 
ZB: I try to get up around 7:30… but that also depends on when Ralph jumps into bed with us.
KP: Wait, tell us more about Ralph. Is he super high energy in the morning, like does he want to play? Or is he a cuddler?
ZB: Ralph is the ultimate cuddler in the morning. As soon as he hears his leash though, he starts running around, begging to go outside.
KP: Ah, so Ralph is the unofficial wake-up call then. Well, if you're up early for him, when do you usually fall asleep? 
ZB: I try to get in bed as early as possible, but I usually end up falling asleep around 11 or 12. It depends.
KP: When you wake up–are you reaching for coffee or a j? 
ZB: I reach for a coffee. I kicked the habit of starting my day with cannabis a while ago when I realized it was slowing me down. When I smoke, I like smoking my CBD Vape Pen or a Eufloria Market CBD Pre-Roll. 
KP: Okay, so talk us through your morning routine. Do you do it every day, even on the weekends?
ZB: During the week, I typically wake up at the same time as my boyfriend, Danny. And I honestly lay in bed until I have to get up. Danny's on morning dog duty, so while he's taking care of Ralph, I take the time to set my intentions for the day and get myself organized.
Once I'm out of bed, I head to the bathroom to brush my teeth, rinse my face and put on my sunscreen. Then, I grab a glass of water and take my Ritual Pre-Natal Vitamin and Seed Probiotic. Then, I make a quick espresso before walking over to Barry's at 8.
If I have time after my workout, I stop at The Standard and sneak in a quick cold plunge session to cool down. After that, I'll go home to shower and get ready for the day.
On the weekends though, I'm the opposite–I like to sleep in and take my time. I do try to fit in a late workout on Sundays, and then head to The Standard for a cold plunge and a sauna session. Can you tell that The Standard is my happy place?
Oh, and I love walking along the Venetian Islands. I try to fit that into my morning routine as often as I can.
KP: That sounds like a very balanced and intentional way to start your day. Very aspirational. Has it changed over recent years? Or have you always started your day this way?
ZB: As I've gotten older, I've made a conscious effect to commit to my health. Especially living where I do–on Belle Isle, and having access to so many resources, like Barry's and The Standard. But I started to take control when I left my corporate job after being completely burnt out. Back then, I wasn't working out or making the time to focus on my health, because I was always exhausted. I promised myself then that I would never let myself get to that state again. I realize now that there's no better feeling than feeling good.
KP: I understand. And I'm glad you found something that works for you! I'm a huge advocate for self-care, like taking care of our mental and physical health. What advice do you have for anyone trying to incorporate a morning routine into their day? How can they stay persistent?
ZB: I'd tell them to take it day by day. Start by setting realistic goals and managing your expectations. These small goals will become habits; over time, you'll learn what works for you and how to achieve the right balance.